Professor, Speaker, Possibility Advocate giving children, mothers and women the tools to create their voice and uncover all that's possible.
Possibility doesn't just happen. We have to expect it, we have to work for it, and sometimes we need a Playbook to help us along the way.
Enter your email address below to receive a FREE guide to help you set the intentions, create the goals, and develop the mindset to open up to more possibilities in your life!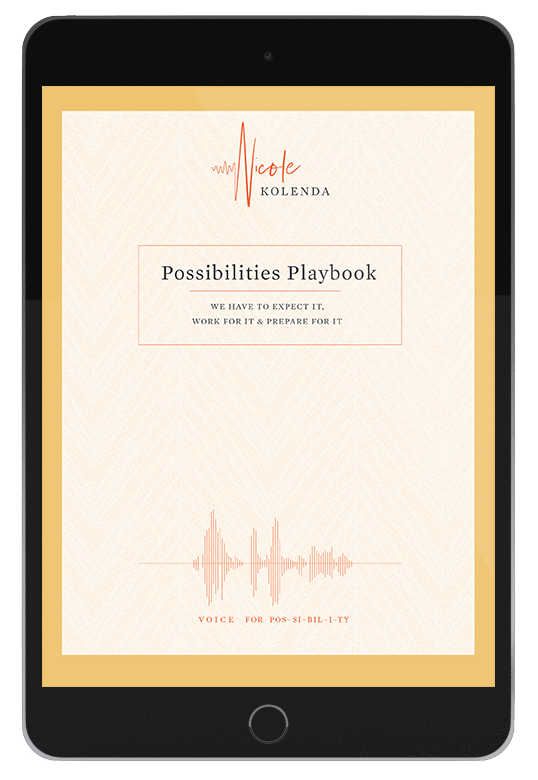 We are living in an incredible time.
Information is available at our fingertips. We get food delivered to our doorstep in minutes. We fly across the world faster than ever.
And in an era where everything is possible, shouldn't that apply to you too?
My name is Nicole Kolenda.
and I have spent the last 20 years Creating Voice for Possibilities. As a Speech Language Pathologist, Professor at NYU and mentor for students, clinicians and families, I see myself as a master of inspired communication of sort. It's truly my mission to use all of my experience and expertise to help you live a life that feels inspired.
Communication is a human right.
Whether I'm teaching graduate students, mentoring other clinicians, working with a child or chatting with a mother, it is a profound honor to help people to find their voice and create new possibilities in their lives.
It's time for you to see that more is possible for you than you can even imagine.