ACADEMIA —
20 years as a practicing clinician and educator
I have supervised and taught as an adjunct professor in New York for over 20 years. I have experience in many different types of programs, from large urban graduate programs (NYU, Columbia, Emerson), to small, urban programs (Marymount, Hunter) as well as mid-sized suburban programs (Hofstra University). My teaching approach has always been multi-modality—combining traditional lectures (with the requisite power-point slides) with non-traditional, inquiry-based learning.
As I have always been a practicing clinician while teaching—I have found being able to pull on my treatment experiences and share them with my students, has been invaluable.
Opening up my private caseload for observation, scrutiny (and many times criticism!) and asking my classes to apply clinical thinking skills to "real" clients helps each student realize her potential that much faster. And just like traditional language therapy, setting up a learning environment with the proper scaffolding and support, takes time and consideration. The ultimate goal is always for the student to stand unsupported, with a strong foundation of learning and the tools to apply this learned information to new situations and succeed. I have learned it is an art to take this scaffolding down and this is a unique consideration to each student.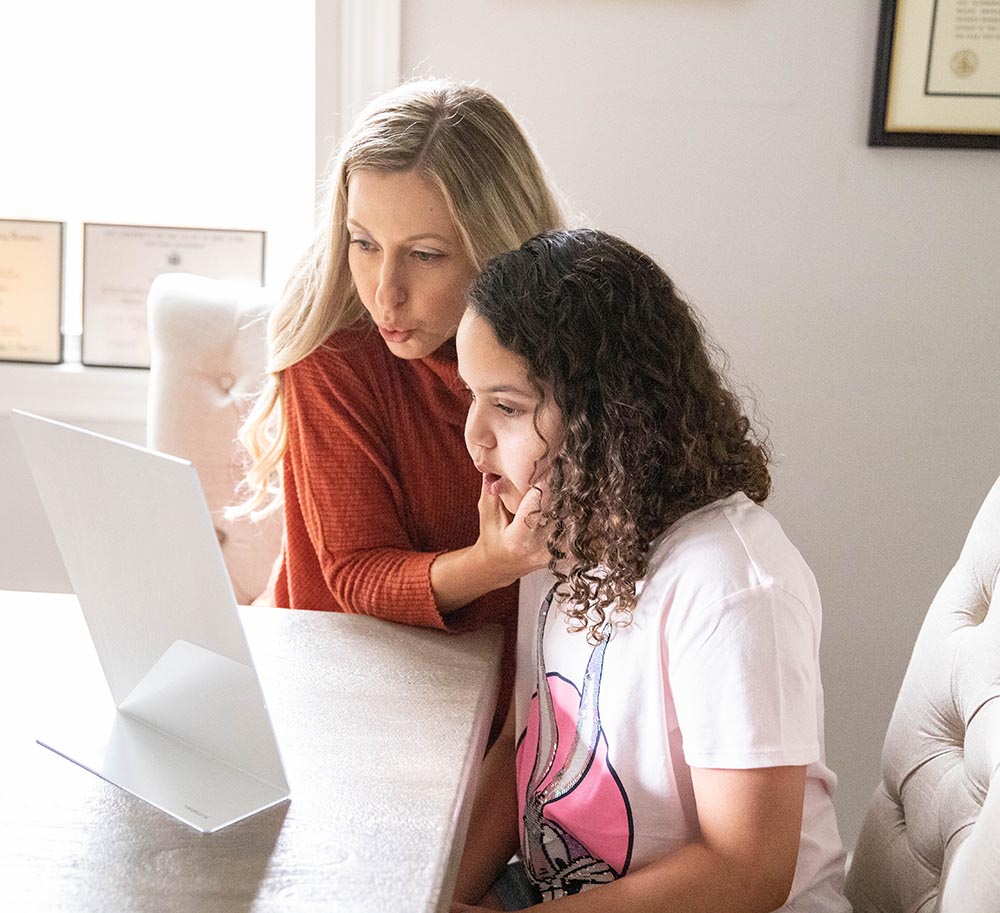 I have always felt compelled to "give-back" to our field and thus I am passionate about mentoring, supervising and teaching. It also just feels good when a lecture goes well or when a student has an "ah-ha" moment under my tutelage.
Introduction to Language Development
Introduction to Language Disorders
Introduction to Speech Language Pathology
Speech Language Pathology in the School System
New Student Seminar
Principles of Intervention
Speech Sound Disorders
Advanced Phonology
Pediatric Neurogenic Motor Speech Disorders
Practicum IV—Pediatrics
Private Practitioner
Lead Speech Language Pathologist; Treatment Efficacy Study funded by the National Institute of Health, New York
University
Adjunct Professor, New York University
Site Visitor, Council on Academic Accreditation for the American Speech Language Hearing Association
"Professor Kolenda's clinical, teaching, and communication skills are superb; she facilitated class discourse and delivered class content exceptionally. Her dynamic teaching skills, positive and supportive demeanor is what distinguishes her from other professors I've worked with in my graduate school experience."
Damaris Cruz
Education & Awards
Columbia University, Teachers College
Master of Science, Speech Language Pathology & Audiology, December 1999
Fellowship Recipient; September 1998–May 1999
NYU, School of Education
Bachelor of Science, Magna Cum Laude, Speech Language Pathology & Audiology, May 1998
Institute of Integrative Nutrition, November 2017
The Steinhardt Graduate Student Organization, GSO Star Award, 2020
American Speech-Language-Hearing Association, Meritorious Poster Submission Recognition, 2020
Publications
Grigos, M., Kolenda, N. (2010). The relationship between articulatory control and improved phonemic accuracy in childhood apraxia of speech: A longitudinal case study. Clinical Linguistics & Phonetics, January 2010, Vol. 24, No. 1, Pages 17–40
Possibility doesn't just happen. We have to expect it, we have to work for it, and sometimes we need a Playbook to help us along the way.
Enter your email address below to receive a FREE guide to help you set the intentions, create the goals, and develop the mindset to open up to more possibilities in your life!